Working Together
The Young Associates is a network of young business leaders in Manitoba who support business education within our province. We are a not-for-profit group that offers support to the Asper School of Business and professional development, educational, networking and social events to our members. We strive to give our members access to Manitoba's top business leaders and unique opportunities to learn and network with like-minded people, helping them develop lifelong personal and professional connections.
Through our diverse membership, the Young Associates connect young professionals from virtually every sector in Manitoba's economy. The members of the YA represent a wide range of companies and industries including finance, professional services, retail/products, public sector, manufacturing, transportation/distribution, technology and many more.
Message from the Young Associates Chair
I am honored to serve as Chair of the Young Associates, a diverse and dynamic group of emerging leaders and professionals in Manitoba committed to advancing business education.
Along with my fellow volunteer Board of Directors, our mission is to connect, learn and give back to the Asper School of Business and the broader community.
As a YA member for 5 years, I have seen a transformation within our membership. Gone are the days of 'just showing up' at networking events to shake a few hands – today's Young Associates want a depth of connection and understanding that inspires them to grow in their careers.
Our team of passionate volunteers continue to be innovative and nimble to meet our membership's needs. I would also like to recognize their efforts in continually adjusting our programming and events to ensure the safety of everyone during COVID-19.
Looking ahead, the YA can expect programming that will dive deeper into what it takes to connect, learn and give back. We will invite new voices to the table. We will leverage our expansive network of leaders and create dialogue about compelling topics that we are all faced with in business and in life. We will connect in person when we are able, and virtually when we are unable to do so.
I look forward to meeting each one of you. If you would like to get more involved, I would encourage you to serve on one of our incredible committees. We need your unique perspective and ideas!
Thank you for your continued support of the Young Associates.
Connect. Learn. Give Back.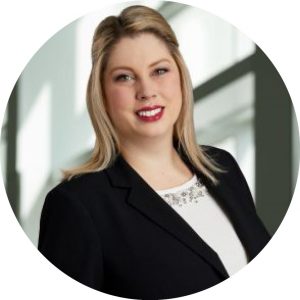 Carly Edmundson
Chair (2020-2022) of the Board of the Young Associates