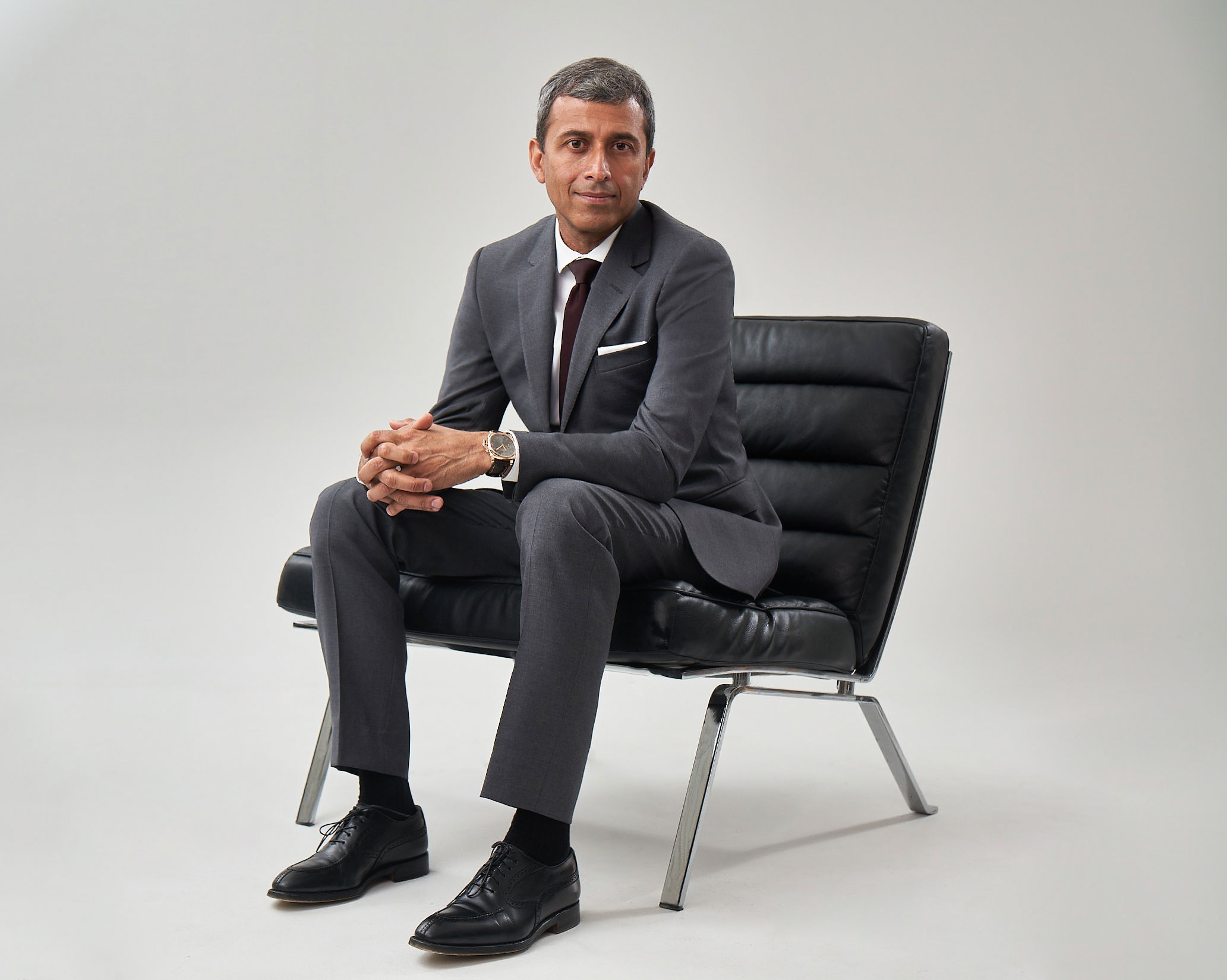 The Young Associates, the younger members of the organization that supports students and faculty at the Asper School of Business at the University of Manitoba, is launching a new event called Ignite, specifically targeted at new students.
At a dinner on September 8 it will present the first annual Ignite Award to Ash Modha, the co-founder and CEO of Mondetta Clothing.
The expectation is that the event will be well attended by members of the business community and faculty of the business school as well as new students who can attend for free. Josh Zaporzan, chair of the Young Associates board of directors, said it will be a great way to welcome new Asper students to the Manitoba business community.
"It's also a way to honour a local thought leader and innovative entrepreneur who has made an outstanding impact on the business community," he said. "All the new students can look up to and see a really good example of something to strive for one day and to see what you can do and accomplish here in Manitoba as a local leader."
And they probably could not do better than to have Ash Modha as inaugural recipient of the award.
Modha, who joked that he was getting the award because he was the only one to answer the phone, started Mondetta in 1986 selling its famous flag shirts to 20-somethings and launched MPG (Mondetta Performance Gear) in the early 2000s to cater to the athleisure trend brought on by brands such as Lululemon.
But he has always been conscious of doing right for his employees – Mondetta has an employee ownership program – and the larger community. Recently it became one of the few Manitoba companies to become a certified B Corp, a rigorous international program for businesses that operate with high standards of social and environmental responsibility.
He said he is super honoured to be receive the award.
"I think businesses have to change to be a force for good," Modha said. "If you're just looking at profitability it would be futile in the long term. I think that business really has to fundamentally shift the way they do business otherwise they won't be around for long."
Modha remembers when he was an up and coming young entrepreneur in the early '90s and he was regularly getting calls from the late Harold Buchwald, a lawyer and community leader, who was always trying to get Modha to join volunteer boards.
"He was such a sweet, quiet, methodical man, but I would say, 'Mr. Buchwald. Why me?'", said Modha ."He said, the only way to make change is by actually getting involved. I always thought about that and he was so right."
Modha said there are only so many fancy places to live or visit.
"Business has to give back," he said. "It's not just about making money but how to give back to employees and how to make life better for people."
– Martin Cash, Reporter, Winnipeg Free Press